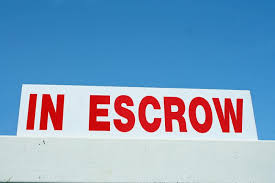 The active listing inventory has been down all year and it is currently off by 14% compared to 2016.
Whew! It is tough to be a buyer looking for a home in today's market. The biggest complaint is that there are simply not enough choices. In fact, nearly 1,200 fewer homes have come on the market so far this year compared to last year. The active inventory currently sits at 5,905 homes; 14% fewer than the 6,868 that were available this time last year.
The trend of fewer homes hitting the market dates back to the beginning of the Great Recession in 2008. Since then, fewer and fewer homeowners have placed a FOR SALE sign in their yard. This trend is nothing close to a blip on the radar screen. Something happened to everybody's collective psyche during the drawn out and bruising recession. Homeowners are staying put.
This year has been off from last year, averaging 222 fewer homes placed on the market each month. As the half way point for the 2017 housing market rapidly approaches, the slower pace has added up. Buyers who have been working hard to secure a home without any luck can attest to the need for additional choices. Yet, the 222 year over year difference is nothing compared to the number of homes on the market during the first decade of the 2000's. In 2006, there were 2,239 additional homes listed for sale each and every month.
Price is determined by supply and demand. When the same number of buyers are interested in purchasing a home, but the supply drops considerably, the highest bidder wins. As a result, prices rise. Essentially, that is what has happened over the past five years. In 2012, demand spiked; however, there were not enough homes on the market to satiate the voracious appetite of buyers. Home values have been on the rise ever since.
In past housing run-ups, homeowners have been encouraged and enticed to join the fray, eager to cash in on the market and make a move. That has not been the case during the current five year run. Homeowners have not been tempted to sell like they did from 2000 through 2007. We'll see how this all plays out.