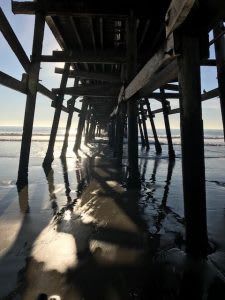 The residential market in San Clemente appears strong and firing on all cylinders.
When comparing sales for the first quarter of 2018 to the first quarter sales of – Days on Market: 26 vs. 41 (-36.6)
Even with relatively low inventory, unit sales increased and prices are aggressively moving upward. Why the dramatic improvement? San Clemente has historically lagged behind the coastal cities to its north. Dana Point, Laguna Beach, Newport Beach have all commanded higher (in some cases much higher) prices than San Clemente. For many buyers, these communities have priced themselves beyond the reach of many buyers making San Clemente a more affordable and better alternative. Additionally, San Clemente continues to evolve as a more upscale town with the addition of new restaurants, places to shop, parks, public trails, amenities, and, of course, housing options. Combined with the natural beauty of the area and the spectacular beaches, it has become an obvious place to consider for people seeking a South Orange County lifestyle.
With that piece of good news, how do things look going forward? There are currently 237 res – Median Price per Foot: $449 – 7% higher than Q1 sold properties
How does the rest of the year look to be developing? From a macro perspective, the asking prices do not seem far out of reach, given the strong demand in the first quarter and the fact that asking prices (on a relative price-per-foot scale) are just 7% higher than actual prices paid. We see good things continuing for San Clemente real estate.