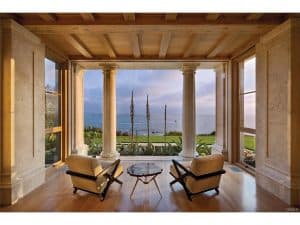 So, I was just doing some research, running some statistics and thought I would share a few findings that mean absolutely nothing. As of this writing, September 21, 2017, there are 262 residential properties actively listed in Laguna Beach. Most of those, 228 to be exact, are single family homes. I thought it would be fun to just look at the highs, lows and averages for these properties and ran those numbers, so here you go:
List Price: The least expensive home is $575,000, but is actually closer to Aliso Viejo than Laguna Beach. The "average" price of all homes is (*gulp*) $5,469,458, or $1,815 per square foot. And that brings us to the MOST expensive home topping out at a measly (using my best Dr. Evil voice) $55 MEEELION Dollars!
Size: The most miniscule of these properties is a petite 430 square feet, while the average home is 3,014 square feet with three bedrooms and 3.5 baths. The largest home is a (hmmhummm) modest 18,000 square feet with 12 bedrooms and 11 baths. I suppose if you live there, your guests can stay as long as they want, since it's unlikely you would run across them…
Time on Market: Since one of them came on the market today, the shortest time on market is one day. The average time these homes have been up for sale is 117 days. The winner for having the most endurance and being the most optimistic, is 1,031 days (almost 3 years!). Hey, today could be their lucky day; There's a butt for every seat, as they say.
So what does this all mean? Not a darn thing. People can ask any price they want for a property and can always find an agent willing to take the listing. What matters (and the only thing that matters) is what homes actually sell for. To put it in perspective, The average price for homes sold over the past 90 days is $2,298,166 at an average of 2,031 sq.ft. That's not exactly chump change. The highest priced sale was $10 million (a mere 18% of the current high) and the least pricey property sold for $264,000. I don't know much, but it just seems to me that a 238% premium in average asking prices suggests the market is a bit out of whack…